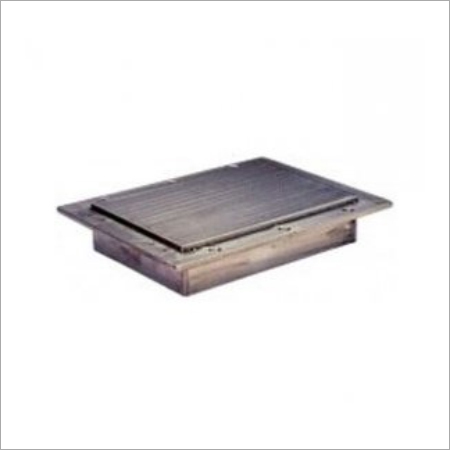 Plate Magnet
Product Description
We, Excel Magnetics, are starving in the manufacturing of technologically advanced magnetic products. We supply strong and reliable Plate Magnet to our customer base. These are the trusted source of preventing iron from contamination. There is a wide range of application of these plates over the conveyor belt in pulleys. Besides, these can also be used within the chute. We use extremely pure magnetic steel casing to ensure an enhanced field intensity in our Plate Magnet.
Features:
High performance
Corrosion resistant
High load bearing capacity
Further Details:
Plate Magnets can be used in chutes and suspension over products that are conveyed. Plate magnet is installed on the bottom side of a chute for providing maximum protection as product passes through the powerful magnetic circuit. The magnetic field is projected from the Plate Magnet's face. It reaches out into the product stream and pulls all the ferrous contaminants to the magnet face. It must be noted that the magnetic field gets weaker, as it moves away from the surface. The Permanent Magnetic Plate is accessible in different sizes & strengths to suit all operations and plant conditions. These are widely used to remove tramp iron, like fasteners, bits of wire and other casual contamination from free flowing material. This gives protection to the plant against occasional damage caused by bits of iron.

When the material is carried on conveyor belt, screen or feed tray, this device removes tramp iron. The material can be of any


Whether the material is plastic or paper pulp, food or fertilizer, Oil seeds or gains the result is sure protection of processing machinery and iron free final products