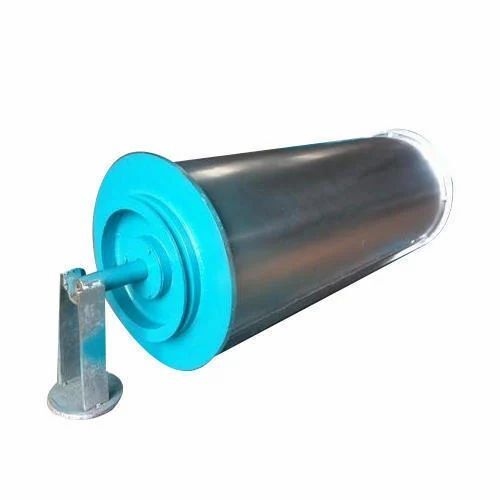 Double Drum Magnetic Separator
Product Code : DDMS 08
Price And Quantity
Minimum Order Quantity

:

1
Unit of Measure

:

Unit/Units
Product Specifications
Product Type

:

Magnets
Magnet Category

:

Permanent Magnets
Shape

:

Customized
Product Description
Double Drum Magnetic Separator
We are one of the leading organizations engaged in manufacturing and supplying the finest quality Double Drum Magnetic Separator. Quality-tested strong connectivity and powerful ceramic magnet is used to manufacture these products. Used in in food processing industries, the products offered by us are used to remove iron particles from food products, powder, and metals. These products are demanded and appreciated by clients in the market owing to their long life and optimum performance. We manufacture these products at our huge infrastructure facility, which is equipped with latest tools and technology. To meet various needs of our valued clients, we offer the Double Drum Magnetic Separator in different specifications
Product Specification
Motor : A 3 -Phase or single phase motor , to operate the drum.
Hopper : Designed to allow the material to fall on the drum fitted with regulator to control the flow.
Reduction Gear : A simple mechanism to reduce the speed.Easy to maintain & economical .
Varied range of sizes in magnetic drum separator

Double Drum Type Magnetic Separator works by accessing the material twice, as it passes two times through the magnet. There is a high power permanent Magnetic Plate at the material outlet. This separator has a stationary permanent magnet, whether high power rare earth magnet or ferrite magnet, that is enclosed in a non-magnetic and stainless steel (SS) drum. To let products flow across the drum surface, its flow is diverted. When the products passes, ferrous matter is drawn to the surface of drum by the powerful magnet housed inside.

There are numerous standard drums with measurements of 300 mm to 800 mm and their ranging of fluctuated drum width range. Least measurement we give is 300 mm and most extreme distance across is around 1500 mm.

They are made extraordinary with shifted sizes and with the necessities. More noteworthy materials and their volume have huge distance across which is taken care of to the clients to alter their necessities.

Why clients choose us as magnetic drum separator manufacturers?

They offer quality and most extreme virtue in they are set up for the customers and can benefit just by a few distinct range or items at numerous competitive costs.

Powerful magnets are made to glide on the types of equipment for drum partition technique which is made truly and it permits the materials to go through it. This procedure is repeated twice and known as influential magnetism character.

Vibrating feeders and inlet hoppers are the fundamental piece of compact machines are this is configuration as indicated by the rotating the stainless steel or non magnetic material.

Magnetic Materials:

Magnetic separators are available with two diverse kind of magnets.

Ferrite Magnet:

The magnetic separators having ceramic magnet can be valuable for application where bigger and free iron particles should be partitioned. The standard magnetic intensity for magnetic drum outside can be around 1500 to 2000 Gauss.

Rare Earth Magnet:

An magnetic separator having higher force Rare Earth Nd-Fe-B (Neodymium-Iron-Boron) magnet can be valuable in evacuating the attractive pollutions with lower magnetic properties and also better iron particles need be isolated.